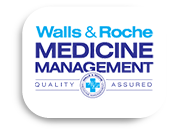 SachetSelect System - An alternative to blister packs
We make your complicated medicine regimes simple, with SachetSelect.
Go to Medicine Management
Why SachetSystem?
When you have a lot of different medicines to take it can be hard to keep track of them all. To help you manage your medicine, Walls and Roche Pharmacy have a popular SachetSelect system. This system divides your medicines into easy-to-use sachets, with the date, time and contents printed on the front.
The SachetSelect system makes it easier to take the right dosage, at the right time. They're also very handy for travel and can hold up to 9 doses per day.
Come in and talk to our friendly team about using SachetSelect to make managing your medicine, easier.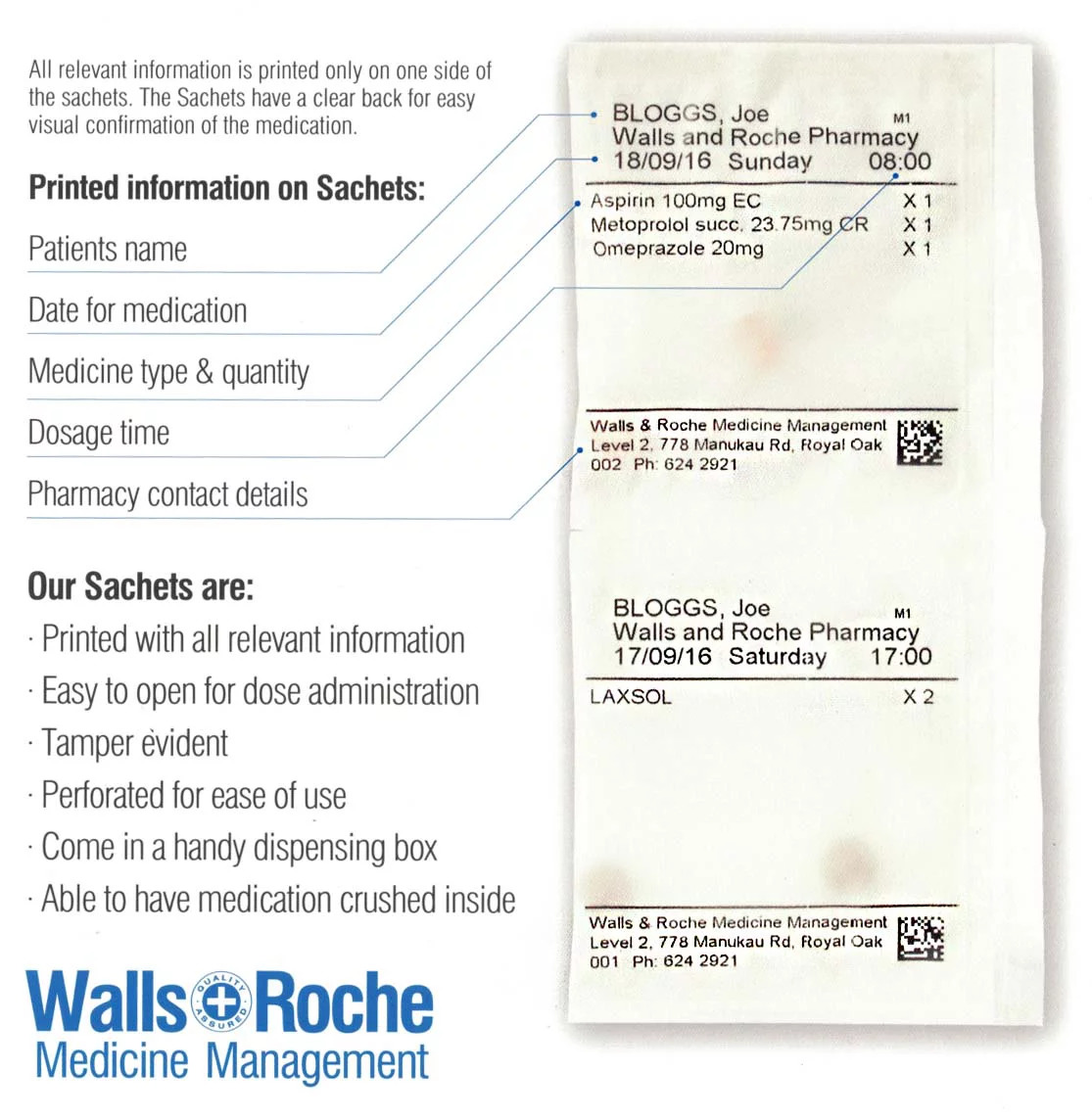 Walls & Roche Medicine Management
778-784 Manukau Road, Royal Oak
Ph. (09) 624 2921
Fax. (09) 624 2929
Richard Turnbull, Managing Director:
Angela McCallion, Manager:
Sarah Dowman, Manager:
Address
792 Manukau Road.
Royal Oak,
Auckland. 1023
Hours
Monday - Friday:
9am - 6pm
Saturday: 9am - 1pm
Sunday & Public holidays: closed